YOUR SAFETY IS OUR #1 PRIORITY
We are so excited to welcome back our Fitz family! We have collaborated with government and health officials to carefully plan and implement new operating procedures designed for health and safety. Guest and team member safety is our #1 priority.
What to expect when you arrive- The following questions will be asked of each guest:
Have you been in close contact with a confirmed case of COVID-19 in the past 14 days?
Are you experiencing a cough, shortness of breath, or sore throat?
Have you had a fever in the last 48 hours?
Have you had new loss of taste or smell?
Have you had vomiting or diarrhea in the last 24 hours?
During the screening, guests will be asked to use hand sanitizer and to wear a mask covering the face and nose(which will be provided for you) while on property. It is now a requirement that all guests wear a mask.
Based on guidance from the State Health Officer and in order to help reduce the spread of COVID-19, all persons in indoor public areas of a casino property shall be required to wear a mask covering the face and nose.
Persons may remove masks temporarily while eating or drinking or when asked by casino staff for identification. Guests not adhereing to these requirements will be advised of the requirements and warned that if they continue to disregard they will be asked to leave the property.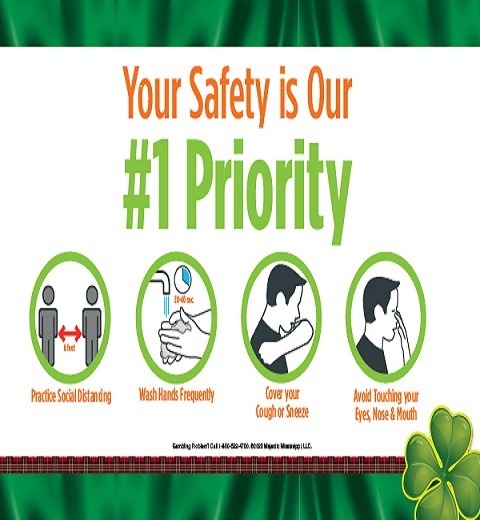 What to expect when you are on property:
General- Handsanitizer, wipes, masks and gloves will be readily available.
Table Games- Three chair limit per table. Three player max on each side of the craps table.
Slots- Social distancing between machines. Slot floor deep cleaned daily.
Food and Beverage- Fudruckers will be open for breakfast, lunch and dinner. Beverages will be offered to guests who are gaming.
Hotel- Housekeeping service will be offered at check-out only. Refreshed towels and linens will be available upon request.
For the safety of our guests and team members, the following services/areas will be closed/not available:
Valet Services
Bell Services
Pool and Fitness Center
Gift Shop
The Market
The Riverview Buffet
The Steakhouse
VIP Players Lounge
Room Service.